01 A B C D E F G H I J K L M N O P Q R S T U V W X Y Z
01
12 Monkeys
S1 E1: 12 SpLinter
A drama based on Terry Gilliam's 1995 sci-fi adventure begins when a time traveler from the post-apocalyptic future arrives in the year 2015 on a mission to save mankind from a deadly plague that will eventually decimate 93.6% of the human race.
My Rating: 4/5
S1 E2: mentally Divergent
Cole's search for information about a mysterious organization known as the Army of the 12 Monkeys leads him to a mental institution in 2015, where there's a patient who holds the key to the plague that will destroy the world. Meanwhile, Dr. Railly risks her life and disrupting the course of history to help Cole.
My Rating: 4/5
S1 E3: Cassandra Complex
Cole's search for the location of the virus leads him to 2014, and to a devastating moment in Dr. Railly's life involving a dangerous outbreak in Haiti.
My Rating: 4/5
S1 E4: Atari
A fight for the future ensues when a dangerous band of marauders hunting for Cole and Ramse threaten the mission to save the past.
My Rating: 4/5
S1 E5: The Night Room
Cole and Dr. Railly battle the Army of the 12 Monkeys after they both discover the Night Room, an off-site, black ops lab that houses the virus that will one day destroy the world.
My Rating: 4/5
S1 E 6: The Red Forest
Cole risks his future to save Dr. Railly after the tragic events of the Night Room create an alternate reality in 2043.
My Rating: 4/5
S1 E7: The Keys
Cole, Railly and Aaron race to stop the virus from being deployed as a bioweapon in Chechnya.
My Rating: 4/5
S1 E8: Yesterday
To rescue Cole from the past, Dr. Jones must convince a former ally that her mission is worth saving.
My Rating: 4/5
S1 E9: Tomorrow
Cole finds himself in 2017 at the height of the plague. Out of options, Jones faces an impossible choice to replace the Core.
My Rating: 4/5
S1 E10: Divine Move
Forces comes to a head when Ramse does what it takes to protect his newfound family, leaving Cole to deal with the aftermath.
My Rating: 4/5
S1 E11: Shonin
Cole's last-ditch effort to stop the Army of the 12 Monkeys brings him to Tokyo in the year 1987.
My Rating: 4/5
S1 E12: Paradox
Railly searches for the one person who can save Cole as the effects of time travel take a deadly toll on his body.
My Rating: 4/5
S1 E13: Arms of Mine
In the Season 1 finale, Cole and Railly attempt a final confrontation with their closest enemies, while Jones faces a new threat to all that she has accomplished.
My Rating: 5/5
A
A Discovery of Witches
S1 E1
In Oxford's Bodleian library, brilliant American historian and reluctant witch Diana Bishop unwittingly calls up an ancient magical manuscript, Ashmole 782, which has been missing for centuries, and finds herself confronted by an acclaimed geneticist and vampire Matthew Clairmont, who is determined to get his hands on the book. Diana's determination not to be frightened by Matthew as he struggles to control his predatory instincts around her fuels a dangerous connection between the two of them. When news of the book's appearance spreads throughout the world of daemons, vampires, and witches hiding in plain sight among humans, the hunt for the witch who summoned it takes on a deadly intensity.
My Rating: 5/5
S1 E2
Blind to the interest she has stirred among creatures, Diana fights an increasing pull towards the magical and turns her back on her witch heritage, but matters take an unexpectedly dark turn when Satu is sent by Peter Knox to intimidate her. In Venice, beautiful but murderous Juliette has her fatal obsession with Matthew reawakened. And just as Diana decides to trust Matthew with a secret only she knows about the book, he flees in a desperate bid to protect her from his cravings. But in so doing, he leaves Diana exposed to all her enemies.
My Rating: 5/5
S1 E3
Domenico takes information he's extracted from Satu to menacing vampire Gerbert, who gains the advantage he has been waiting for. After sending Juliette into the world to do his bidding, Gerbert consults with Meridiana, the witch whom he keeps in thrall, but what does the prophecy she delivers mean? In Oxford, Diana refuses to help Knox realise his supremacist longing to destroy the vampires and answers his threats with such a violent force of untamed elemental power, as to set in motion a wider chain of events that bring her closer to Matthew but place her in even greater jeopardy.
My Rating: 5/5
S1 E4
Matthew's hope of keeping Diana safe at Sept-Tours appears short-lived as Ysabeau refuses to welcome the warmblood under her roof. Knox calls an emergency meeting of the Congregation to denounce Matthew for abducting a witch but Matthew's ferocious older brother Baldwin plays a careful game to maintain control in the face of Gerbert foretelling the end of the de Clermonts – and throws Diana to the lions. Diana isn't the only witch facing persecution. Satu pays a shocking price for her curiosity when Knox discovers she has been searching through the Witches' Archive and learned his guilty secret. Meanwhile, things turn nasty in Oxford for Marcus and Miriam as Juliette attacks.
My Rating: 5/5
S1 E5
Gillian pays a heavy price for her disloyalty to Diana, but not before news that vampires are studying witch DNA reaches Knox. The fall-out threatens the fragile equilibrium between creatures and the focus is on ending Matthew and Diana's relationship whatever the cost. Agatha treads a careful line of democracy at the Congregation, but Nathaniel continues to instigate daemon direct-action. Ysabeau relies on shock tactics to expel Diana until Matthew returns with breathtaking news about Diana's DNA. Diana and Matthew are finally united in love, only for the unexpected to happen.
My Rating: 5/5
Ad Vitam
S1 E1
When the bodies of seven minors wash ashore, detective Darius Asram contacts a troubled young woman with ties to a pro-suicide sect.
My Rating: 3/5
S1 E2
Darius and Lesky trace the anonymous message to a youth center. Meanwhile, Christa contends with a surprise visitor and painful reminders of her past.
My rating: 4/5
Agatha Christie's Poirot (Starring David Suchet)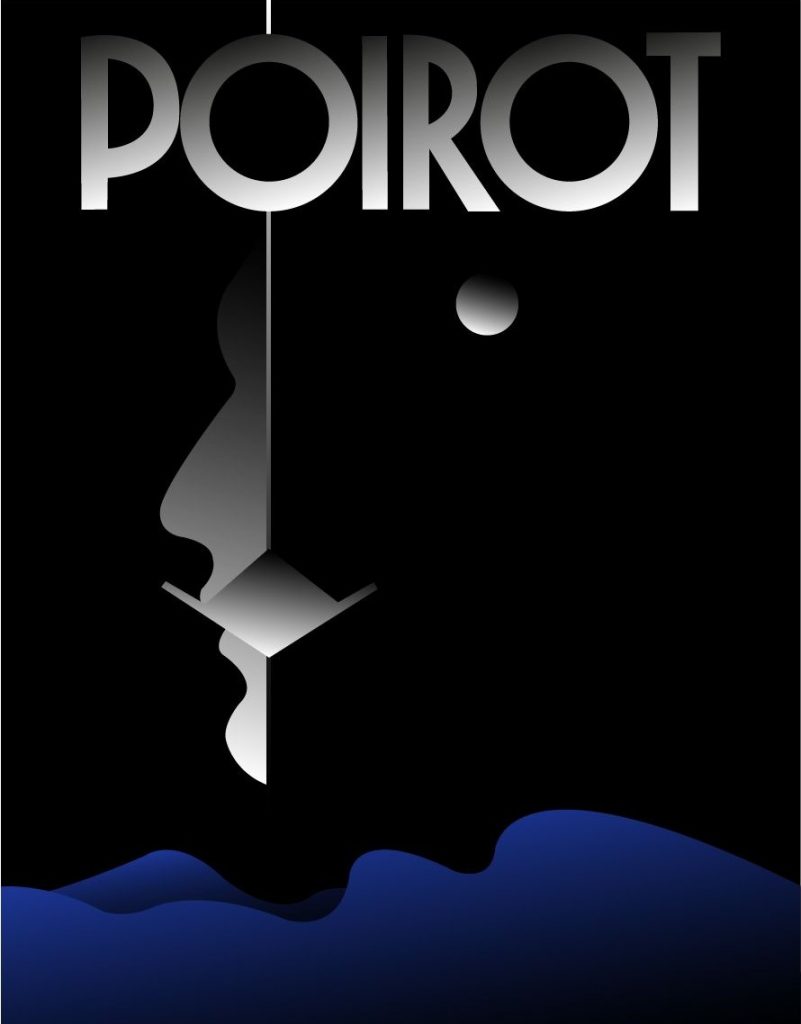 S1 E1: The Adventure of the Clapham Cook
Poirot probes the disappearance of a wealthy woman's cook, and soon uncovers an elaborate plot to hide an ever darker crime.
My Rating: 5/5
S1 E2: Murder in the Mews
When a woman is found shot in her flat after Bonfire Night, Poirot is enlisted to decipher whether the victim died by her own hand, or by someone else's.
My rating: 5/5
B
C
D
E
F
G
H
I
J
K
L
The Librarians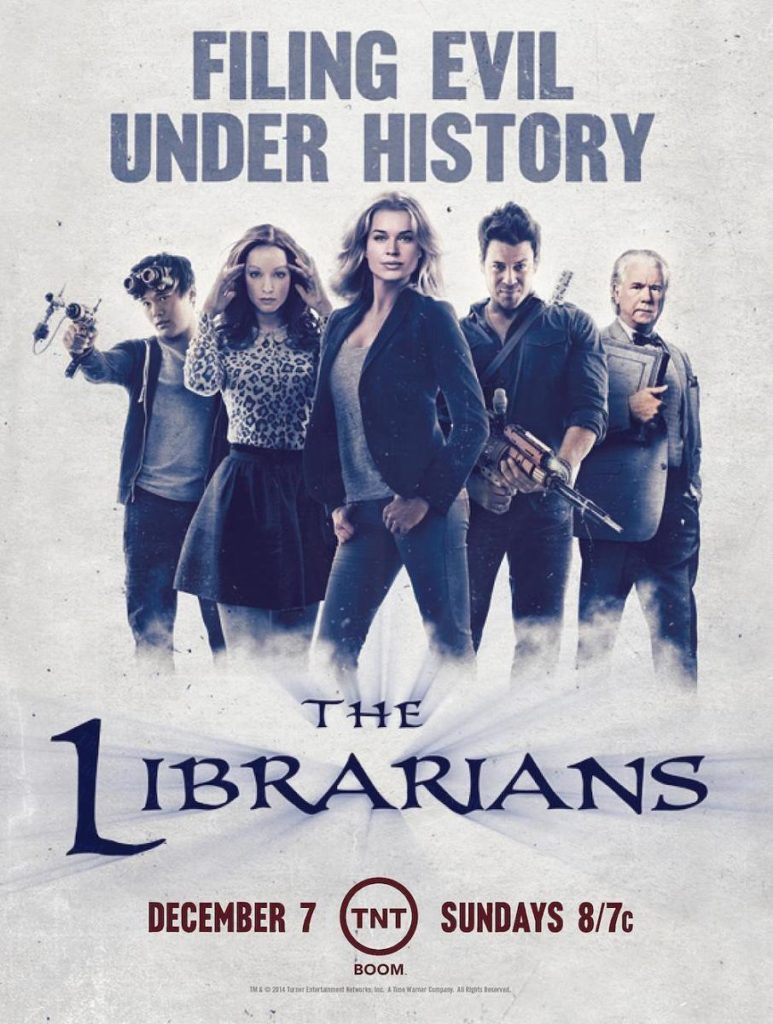 S1 E1: And thE Crown of king Arthur
Someone is killing off potential Librarians and it's up to Flynn Carsen and his new Guardian, Colonel Eve Baird, to save the three that are left.
My Rating: 4/5
M
N
O
P
Pandora
S1 E1: Shelter from the storm
After the death of her parents, Jax matriculates at the Fleet Training Academy on Earth where she learns to defend the Galaxy from intergalactic threats and makes a new family of friends, but also makes a shocking discovery about her own identity.
My Rating: 5/5
S1 E2: Chimes of freedom
When Atria Nine learns that Adari leader, Seeker Creston Hubbell, will be speaking on campus, she enlists the help of Jax and the study group to stand up against her former masters to help free her clone sisters and brothers from oppression on her homeworld.
My Rating: 5/5
Q
R
S
Sherlock Holmes (Starring Jeremy Brett)
S1 E1: A Scandal in bohemia
Sherlock Holmes finds himself evenly matched when he is employed by the King of Bohemia to retrieve an indiscreet photograph from the American actress and singer, Irene Adler.
My Rating: 5/5
S1 E2: The dancing men
A gentleman is baffled when the childish drawings of little dancing men terrify his American wife. Sherlock Holmes soon discovers why.
My Rating: 5/5
S1 E3: The Naval Treaty
An unknown thief steals an important naval treaty from a Foreign Office clerk. Sherlock Holmes sets out to find it.
My Rating: 5/5
S1 E4: The Solitary Cyclist
A strange man on a bicycle follows a young music teacher as she bicycles on a lonely road to and from the city.
My Rating: 5/5
S1 E5: The Crooked Man
Colonel Barclay is found dead and his wife is arrested for the murder, but Holmes is convinced a missing door key will reveal the true killer.
My Rating: 5/5
S1 E6: The Speckled Band
A young woman asks for Holmes' help when her ill-tempered stepfather moves her into the same room where her sister died under mysterious circumstances.
My Rating: 5/5
S1 E7: The Blue Carbuncle
When the Countess of Morcar's priceless blue carbuncle is stolen, a reformed thief is charged with the crime.
My Rating: 5/5
S1 E8: The Copper Beeches
Mr. Rucastle's odd requirements for governess Violet Hunter alarm her, so she seeks Holmes' advice.
My Rating: 4/5
S1 E9: The Greek Interpreter
An unsavory gang kidnaps a Greek interpreter and forces him to relate their demands to an abductee who knows only the Greek tongue.
My Rating: 4/5
S1 E10: The Norwood Builder
When a notorious retired builder is found dead, his recently-named heir is the prime suspect.
My Rating: 5/5
S1 E11: The Resident patient
A mysterious man sets up a new doctor in a posh practice for a percentage of the doctor's fees.
My Rating: 5/5
S1 E12: The Red-Headed League
What seems at first to be a harmless prank played upon a red-headed man is soon revealed to be much more; a sinister scheme devised by the Napoleon of Crime.
My Rating: 5/5
S1 E13: The Final Problem
Holmes and Watson travel to Europe to escape Moriarty's vengeance.
My Rating: 5/5
S2 E1: The empty House
Believed dead after his fatal encounter with Professor Moriarty three years earlier, Sherlock Holmes returns to England to foil a plot to murder him by a former Moriarity gang member.
My Rating: 5/5
Star Trek: The Next Generation
S1 E1: Encounter at farscape (1)
Captain Picard takes command of the Galaxy Class Federation starship, the 'Enterprise. Picard not only takes over the 'Enterprise' but has his first encounter with a extremely powerful life form known as 'Q' who proceeds to put humanity on trial for their crimes. Q makes their first mission to the Farpoint station on Daneb IV a extreme test for the existence of humanity.
My Rating: 5/5
T
U
V
W
Westworld
S1 E1: The Original
A woman named Dolores is a free spirit in the Old West and unaware that she's actually an android, programmed to entertain rich guests seeking to act out their fantasies in an idealized vision of the 1880s. However, the people in charge soon realize that their androids are acting in ways that they didn't anticipate.
My Rating: 4/5
S1 E2: Chestnut
Bernard suspects that someone is sabotaging the hosts. Meanwhile, the Man continues his search for a more in-depth game, and Maeve finds herself in a world of hurt, quite literally.
My rating: 4/5
S1 E3: The Stray
Bernard continues to investigate Dolores' supposed malfunction and realizes that he has something unexpected on his hands. Meanwhile, Robert talks about the early days of the park, and Teddy receives a new role and narrative.
My rating: 4/5
S1 E4: Dissonance Theory
While Dolores joins William and Logan on their adventure, the Man in Black continues his search for the entrance to the Maze and meets Armistice. Meanwhile, Robert reveals some of his true power to Theresa and advises her to stay out of his way.
My Rating: 4/5
X
Y
Z